FOURTH SUNDAY IN ORDINARY TIME (YEAR A)
PRAYER TO ST MICHAEL

Saint Michael, the Archangel,
defend us in the hour of battle.
Be our safeguard against the wickedness and snares of the devil.
May God restrain him,
we humbly pray; and do thou,
O Prince of the heavenly host,
by the power of God cast into hell Satan and all
the other evil spirits who roam through the world seeking the ruin of souls.
Amen.
Most Sacred Heart of Jesus -
Have mercy on us x 3

---

LEGION OF MARY

Our statue can be taken to family homes for Prayer of the Rosary. Please call Miryam 0405 617 084 if you require a visit.

---

ROSTERS

Please collect yours if you haven't done so already. Thank you again for your support.

---

THANKSGIVING ENVELOPES

Please collect your envelopes from the foyer. Thank you for your continued support.

---

PARKING NEAR THE CHURCH

Please observe the restrictions as indicated. Do not block the neighbour's driveways.

---

ST. VINCENT DE PAUL

Require people to help at the Call Centre in Cranbourne. If you are able to help please contact Carol Arnett 0433 966 546.
CATHOLICCARE GIPPSLAND

Offer services like: psychology, counselling, family and relationship support, marriage education and family dispute resolution. If you need any of these services, you can meet with a counsellor in our Parish Support Centre. Call 5622 1188 to arrange an appointment.

---

PALMS ENCOUNTERS

An experience to share this Easter and beyond. A Palms Encounter is an intimate, immersive, inter cultural experience providing insights that challenge perceptions and deepen understanding. Palms long-term volunteers guide the Encounter with our Catholic Communities in East Timor. Register now for our 2 – 14 April Encounter and receive $400 off a 2nd ticket. Call Roger on 02 9560 5333 or go to www.palms.org.auEncounters for more.
Real encounter, real people, real exchange, real life.

---

ST. MICHAEL' S SCHOOL FETE

To be held on Sunday 26th March

---

COMMUNITY OF THE RISEN LORD RETREAT

See noticeboard for further details.

---

"CHANGE OF HART" THE MUSICAL

(A modern day enactment of the Prodigal Son): Narre Warren Prayer Group will be hosting the musical at SFX, BEACONSFIELD on 26th March 2017 (Part of proceeds towards OLHC Parish Building fund) Tickets $15 donation. Contact Linda 0432 435 402 or Liz 0425 723 682

---

RECONCILIATION

Enrolment dates for Reconciliation are Tues. 7th Feb 9am-3pm & Thurs. 9th Feb 3pm-7pm in the Parish Centre. Parents of children in Grade 3 or above who are hoping to make their Reconciliation in 2017 are required to come and enrol their children on either of the above dates. Relevant information will be handed out on registration.
WEEKEND MASS TIMES

SATURDAY: 9:30 a.m. - 6.00 p.m.
SUNDAY: 9.00 a.m. - 10.30 a.m. - 6.00 p.m.

---

WEEKDAY MASSES

Monday 9:30 a.m.
Tuesday 7.00 p.m.
Wednesday, Thursday, Friday 9.30 a.m.

---

BAPTISM

Will be 2nd, 3rd, and 5th Sundays.

---

RECONCILIATION

Saturday 9.30am — 10.00am & 5.30pm—5.50 pm

---

MARRIAGES

By arrangement with Fr. Jeff. At least 6 months notice is required.
ONLINE ROSTER

You can download the roster by clicking on the appropriate links below;

Mass Times & Directions
Weekend Masses
Saturday: 9:30 a.m. - 6:00 pm
Sunday: 9.00 a.m. - 10.30 a.m. - 6.00 p.m.
Weekend Masses
Monday: 9:30 a.m.
Tuesday: 7.00 p.m.
Wednesday, Thursday, Friday: 9.30 a.m.
Baptism
They will be 2nd, 3rd, and 5th Sundays.
Marriages
By arrangement with Fr. Jeff. At least 6 months notice is required.
Reconciliation
Saturday
9.30am-10.00am
5.30pm-5.50pm.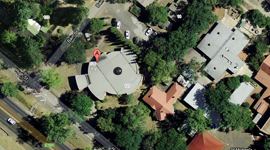 View larger map
Parish Support Centre
121-123 High Street,
Berwick, 3806
P: 9707 1355
F: 9707 5891
Mon-Fri 9:00am - 3:00pm
Exposition
Wednesday
10 am-11 am