22nd SUNDAY IN ORDINARY TIME (YEAR C)
YEAR OF MERCY

The extraordinary Jubilee Year of Mercy
began this week with Pope Francis opening the Holy Door at St Peter's in Rome on the Feast of the Immaculate Conception.
Bishop O'Regan opens a Holy Door in
St Mary's Cathedral, Sale, today.
Here at St. Michael's we have nominated a door as our own holy door, it is designated with the Year of Mercy emblem. A cross has been setup as a prayer focus. You can read about the logo near our reconciliation room which is a particular place to encounter God's mercy. We are invited to experience God's mercy and become "merciful like the Father" (Luke 6:36)



---

PRAYER TO ST MICHAEL

Saint Michael, the Archangel,
defend us in the hour of battle.
Be our safeguard against the wickedness and snares of the devil.
May God restrain him,
we humbly pray; and do thou,
O Prince of the heavenly host,
by the power of God cast into hell Satan and all
the other evil spirits who roam through the world seeking the ruin of souls.
Amen.
Most Sacred Heart of Jesus -
Have mercy on us x 3

---

PRIEST'S WELFARE FOUNDATION

Collection will be taken up next weekend.

---

PLEASE KEEP THIS DATE FREE

29th September. St Michael's Feast will be celebrated on this day with mass followed by sit down dinner approx. $15.00. Please put your name down on the list in the foyer if interested. We need numbers for catering purposes.

---

DRIVE-IN MOVIE NIGHT

Friday 9 Sept at Akoonah Park Berwick. Popcorn, snags, drinks, coffee/hot van, wood fired pizza. Cost is $30 per car. Entry will be from 5:15pm with movie Ice Age - Collision Course, starting around 7:00pm.

---

THE RUBEN CENTRE COLLECTION

Will be taken up this weekend.

---

FIRST COMMUNION

For children attending mass in preparation for First Communion, prayer cards can be signed in the foyer after mass.

---

ST. MICHAEL'S SCHOOL TOUR

Tuesday 6 September at 12 midday for tour of the school.
SFX SOUP VAN FUNDRAISER

10th September at 7.30pm at St Michael's Stadium. Cost $65, 2 course dinner with entertainment. Contact John on 0403118854 or book on www.trybooking.com

---

WALKING WITH GOD IN NATURE

Prayer Day on Sat 17 Sept. The walk is from Punchbowl Road, San Remo to Kilcunda and return via the George Bass Coastal Walk. Total distance 14kms. See noticeboard for details.

---

CATHOLIC IDENTITY & LAY ECCLESIAL MINISTERS

Forming Ministers for Mission. On Tues 13 Sept, 9.30am-3.30pm at Treacy Centre, Parkville. See noticeboard for details.

---

BIRTHDAY GIFT TO OUR LADY - OUR PARISH ROSARY DAY

Will be held on Thurs 8 Sept after 9.30am mass until 7pm mass. Could you please put your name down if you can lead the Rosary on that day in 1 hour increments. Thankyou.

---

SACRED HEART GIRLS' COLLEGE REUNION

VCE class of 2015, at the College, 113 Warrigal Rd Hughesdale on Tues 30 August 5-7pm. Refreshments provided. Classes of 1966, 1976, 1986, 1996 and 2006 on Sun 11 Sept from 2-4pm. See noticeboard.

---

DIOCESAN PILGRIMAGE

To the shrine of Our Lady of Perpetual Help, St Mary's Cathedral Sale on Sun 11 Sept, 1.30pm. See noticeboard for details.

---

MASS FOR HEALING

Very Reverend Dean Peter Bickley invites you to the next Mass for Healing, in this Year of Mercy, which will be offered at St Mary's Cathedral, Sale on Sun 25th Sept at 2pm. An emphasis on this Mass will be for the healing of families. We acknowledge that many families today are fractured, hurting and some are in crisis. This is an opportunity to seek God's forgiveness, reconciliation and peace.

---

BUNK BEDS REQUIRED

A parishioner requires bunk beds, if anyone has any to spare please ring the office.
WEEKEND MASS TIMES

SATURDAY: 9:30 a.m. - 6.00 p.m.
SUNDAY: 9.00 a.m. - 10.30 a.m. - 6.00 p.m.

---

WEEKDAY MASSES

Monday 9:30 a.m.
Tuesday 7.00 p.m.
Wednesday, Thursday, Friday 9.30 a.m.

---

BAPTISM

Will be 2nd, 3rd, and 5th Sundays.

---

RECONCILIATION

Saturday 9.30am — 10.00am & 5.30pm—5.50 pm

---

MARRIAGES

By arrangement with Fr. Jeff. At least 6 months notice is required.
ONLINE ROSTER

You can download the roster by clicking on the appropriate links below;

Mass Times & Directions
Weekend Masses
Saturday: 9:30 a.m. - 6:00 pm
Sunday: 9.00 a.m. - 10.30 a.m. - 6.00 p.m.
Weekend Masses
Monday: 9:30 a.m.
Tuesday: 7.00 p.m.
Wednesday, Thursday, Friday: 9.30 a.m.
Baptism
They will be 2nd, 3rd, and 5th Sundays.
Marriages
By arrangement with Fr. Jeff. At least 6 months notice is required.
Reconciliation
Saturday
9.30am-10.00am
5.30pm-5.50pm.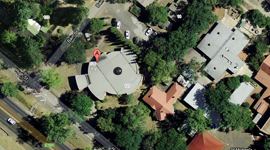 View larger map
119 High Street,
Berwick, 3806
P: 9707 1355
F: 9707 5891
Mon-Fri 9:00am - 3:00pm
Exposition
Wednesday
10 am-11 am